Book Week 2023
Theme: READ, GROW, INSPIRE
Artwork by Matt Ottley
Dates: 19-25 August 2023
Join the conversation and share the joy: #CBCA2023 #ReadGrowInspire
Book Week 2022
Theme: Dreaming with eyes open...
Artwork by Jasmine Seymour
Dates: 20-26 August 2022
Read more: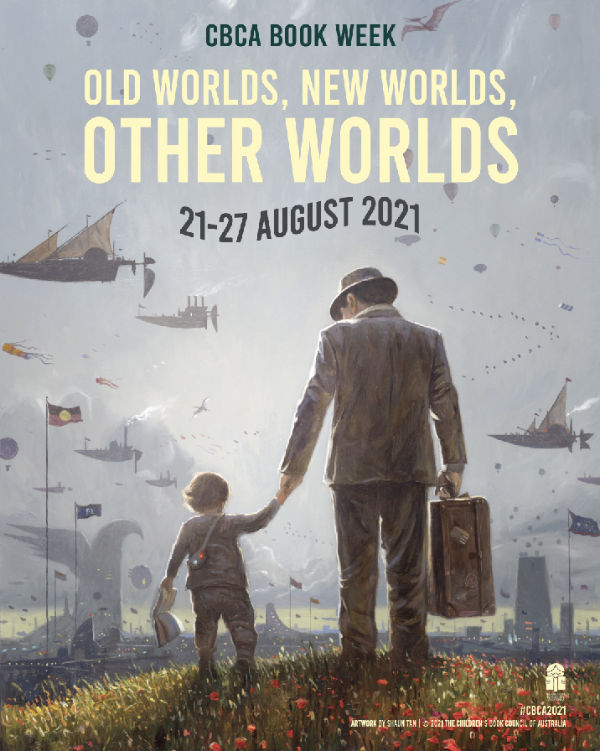 Book Week 2021
Theme: Old Worlds, New Worlds, Other Worlds
Artwork by Shaun Tan
Dates: 21-27 August 2021
Book week 2020
Theme: Curious Creatures, Wild Minds
Artwork by Gywn Perkins
Dates: 17-23 October 2020
Note - For 2021, the CBCA expect the annual CBCA Book of the Year Awards and CBCA Book Week to return to the regular schedule of the Award announcement on the third Friday in August, with CBCA Book Week commencing the following day.
In 2021 CBCA Book Week will run from 21 to 27 August.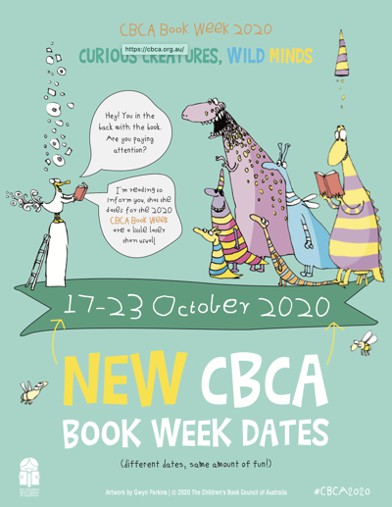 Julie Long
Kirrin Sampson
Book Week 2019
Theme: Reading is My Secret Power
Artwork by Bob Graham
Dates: 17-23 August 2019
Book Week 2018
Theme: Find Your Treasure
Artwork by Anna Walker
Dates: 18-24 August 2018
---
---
Book Week 2017
Theme: Escape to Everywhere
Artwork by Freya Blackwood.
Dates: 18-26 August 2017
Book Week 2016
Theme: Australia! Story Country
Artwork by Shaun Tan
Dates: 20-26 August 2016
---
Book Week 2015
Theme: Books Light Up Our World
Artwork from CBCA Archives
Dates: 22-28 August 2012
---